Hi, We're Thinksocially

: a technology consulting firm specializing in total solutions for IT, managed and professional services, cloud computing, and compliance-based cybersecurity measures.
WHAT DO WE DO?
Day to day IT support and service desk
Management, migration, and support of the organizations cloud collaboration suite
Annual IT assessments and upgrades
Management of compliance-based IT security standards to defend systems against cyber breach
WHO DO WE SERVE?
For profit businesses and non-profit organizations
Organizations with under a thousand employees, primarily located in the DC metropolitan area
Organizations required to comply with HIPAA, NIST, CMMC, or CIS industry/government IT regulations
WHY US?
Preventive & maintenance-based service approach reducing IT costs up to 30%.
Personalized and highly available service desk.
Risk mitigation of breach and non-compliance with current and pending cyber security and privacy (NIST 800-171/CMMC/GDPR) regulation
Our Services
We are your single point of contact for everything technical. From network support and backup recovery to data migration and cloud infrastructure. From IT strategy to application and web development. Thinksocially is your full-service solution.
Managed Services

Oversight and support for all of your devices, servers, and networks.


Day-to-day computer, network, server, and cloud system support
Monitoring
Preventive maintenance
Backup and recovery
SLA management
White-Glove in-house service package for technical support

---

Learn More

Cloud Computing

Design, management, and implementation for your systems in the cloud.


Cloud solutions
Legacy Systems Upgrade
Data Migration
VoIP
White-Glove in-house service package for technical support

---

Learn More

Professional Services

Design and development of state-of-the-art solutions for your enterprise.

IT Strategy
Business Continuity Planning
Web Development
Application Development
Mobile App Development
White-Glove in-house service package for technical support
Annual IT assessments and upgrades

---

Learn More

Compliance & Cybersecurity

Compliance & Cybersecurity

Identification and repair of security gaps in your systems for government compliance.

Cybersecurity Risk Assessment
IT Governance, Risk & Compliance
Threat Monitoring, Detection & Response
Management of compliance-based IT security standards (HIPAA, NIST, CMMC, or CIS industry/government IT regulations)
White-Glove in-house service package for technical support

---

Learn More
Trusted by more than 500 clients all around the United States.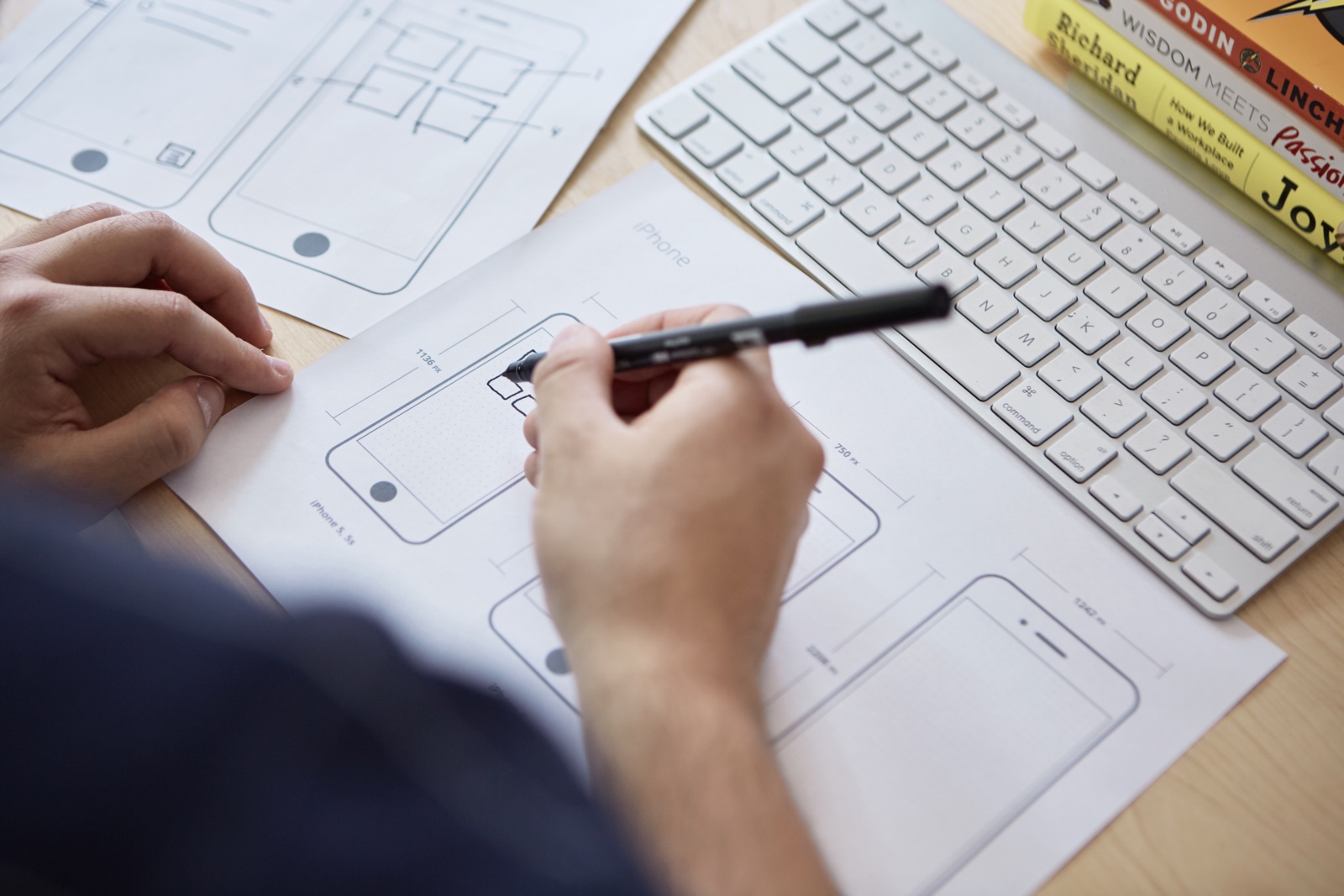 Why Thinksocially?
For more than 15 years, Thinksocially has provided small and medium-sized businesses with the same level of IT capabilities and services as large enterprises. We offer government contractors a unique level of expertise, maintenance, and service for their computer systems, so that they can reliably operate within government compliance regimens (HIPAA, NIST, CMMC, or CIS industry/government IT regulations). And we do it for a cost far lower than other IT support options.
Service-Driven Highly Trained Professionals
Thinksocially's team is composed of specialists with expertise in exactly the kinds of technology that government contractors require. Our professional and experienced team works closely with you and listens to your needs in all facets of IT managed services.
Value-Based Pricing
At Thinksocially, we combine our understanding of your requirements with our knowledge and experience in order to create a pricing model that will help optimize your IT investment. The Thinksocially approach is based on processes and methods that extract the greatest possible value for every client's IT investment, often resulting in costs that are half of comparable IT solutions.
Customized Solutions
We strive to rapidly integrate with your culture and environment to solve the most pressing technology challenges facing your company. We are passionate about how our services and solutions can help you maximize the benefits of your technology.
On-Site Services & Elite Support
Every Thinksocially customer gets our White Glove in-house service package. We dispatch our friendly and knowledgeable technicians to your premises on regular preventive service as well as by request. This maintenance-based approach to managing networks means fewer interruptions and reduced impact on your business.
Forward Thinking
Thinksocially's in-house teams are constantly researching and exploring the latest technologies. This allows us to customize solutions and foster innovation in our projects.
Metrics-Driven Reporting
By using a customized reporting practice that is designed for each client's business and information needs, Thinksocially delivers beyond expectation on all service level agreements. We focus on monitoring and metrics, and adapt them to your particular business.
Client Testimonials
Our client feedback demonstrates our level of dedication, integrity, and expertise.
"Thinksocially has continued to offer guidance, insights, and onsite and remote support since 2003. The Thinksocially staff have often gone beyond the letter of the support contract to assist in many technology-oriented problems we have faced over the years."

Victor Van De Moortel

Chairman & CEO — Care for You, Inc.

"From the outset, we have been consistently and highly pleased with the caliber and quality of their services. Over our ten-year association, Thinksocially has become a true business partner in every sense of the phrase."

John Condon

Chairman & Co-Founder — Ambit Group, LLC
Featured Stories
Interesting reads from the Thinksocially Family.